When we discovered a Pokestop right in the middle of our offices and watched half the team throwing Pokeballs at the coffee machine, we thought we absolutely had to do something with Pokemon GO.
So we decided to organize a hackathon the weekend of July 30 to develop club ideas around the game.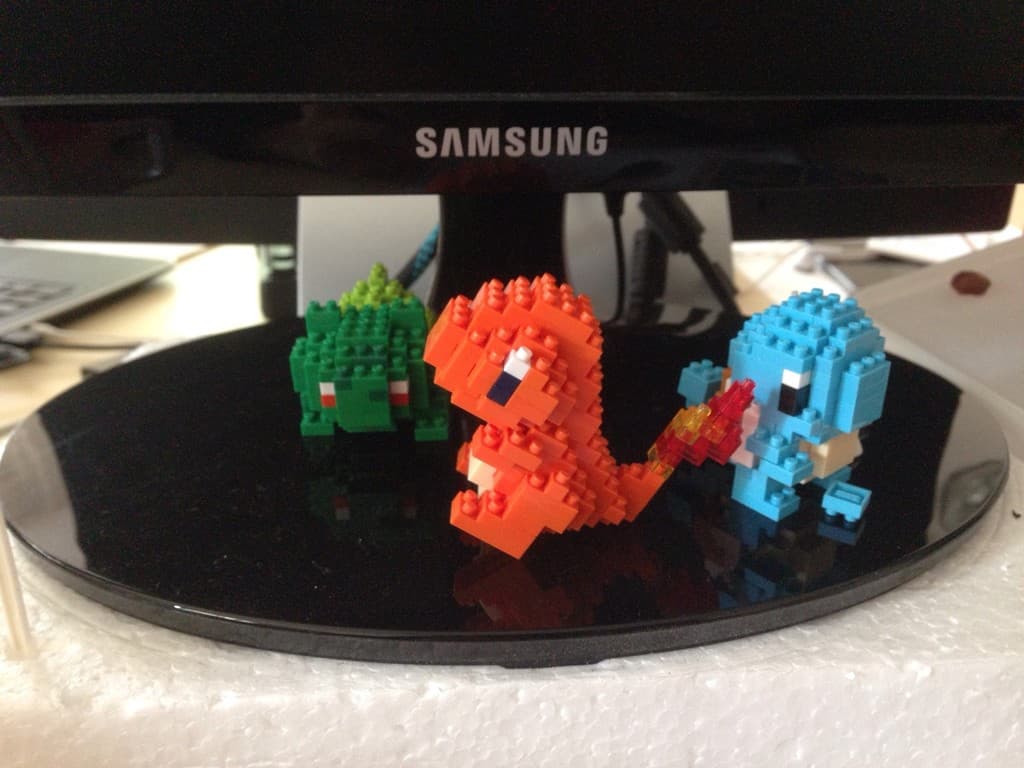 Why organize a Pokemon GO hackathon?
Several reasons led us to organize this event:
Mix business and tech profiles to make them work as a team on innovative and exciting topics,

Learn how to deliver a functional prototype accompanied by a draft business plan in an extremely short time,

And why not create a new box? We have developed an ecosystem full of resources (people, tools, network, etc.) enabling the rapid creation of a web or mobile application while ensuring its marketing.

Day 1: Find an idea… relevant
First step: get everyone up to speed. So that everyone can actually work on Pokemon GO, it was still necessary to have a minimum of knowledge about the game and the business around video games! This is why our PikaCTO and a wild SalaDev introduced us to the game and the world of gaming for an hour.
Here is what the most diligent of us have learned:
Before Pokemon GO, League of Legends was the video game with the largest community: 30 million daily active players and 70 million monthly active players.

In two weeks, Pokemon GO surpassed League of Legend with over 100 million monthly active players and 40 million daily active players.

Pokemon GO generates a lot of cash with more than 10 million dollars in revenue per day thanks to in-app purchases of pokoins to acquire in-game items and progress faster. As in other large freemium video games, revenue is generated by only a small fraction of gamers (5%) who spend a lot of money (average $ 20).
Second step, get some ideas. Even if the team is the most important dimension in a startup, a good idea is also often necessary… Distributing posts-it and launching a game of questions and answers to bring out the substantial core of the team's brains.
Only one rule: do not censor yourself and do not judge the ideas of others.
This question-and-answer game revolved around mobile apps, video games and broader topics. Through this brainstorming, we wanted to bring out the needs and best practices around the world of Pokémon GO. Focusing on the users and their needs is the best way to build a business.
We then grouped the post-its and defined our main ideas:
a co-harvesting site to organize arena hunts and captures,
a Pokévisites service for big cities: who has not dreamed of visiting Notre Dame by going to fish for Magikarps on the Seine?

a poke walk service for parents who want someone to take care of their children,

a marketplace to sell and buy Pokémon when the trading function becomes available,

a toolbox site to help trainers manage their account. Who has not dreamed of being able to transfer or upgrade all their Roucools in one click?

an advertising agency dedicated to street marketing on Pokemon GO.
We then divided the tech and business profiles into the red, blue and yellow teams who started working on a major theme among the following three: Pokemon GO for companies, Toolkit Pokemon GO and tourism-transport with Pokemon GO.

What better way than a member of a team to share their experience with us? We have collected the testimony of Alexander:
My team (the yellow one of course!) Then set to work on this last theme. After a lively debate, we agreed to develop an app that produces personalized routes based on the Pokémon you want to catch and the places you want to visit. Then we establish the different stages of our project.
We then divided up the tasks to be accomplished and decided to take stock every hour to monitor our progress. Then we got down to business!
Around 10 p.m., we would have thrown all our pokeballs on a pizza or a burger. Fortunately, our friends at deliveroo were happy to deliver pizzas to us! After that, digestion, brushing your teeth and in bed.

Day 2: Set up a business plan and a prototype in 6 hours, stopwatch in hand
The alarm goes off at 7 a.m., Saturday morning. The temptation to snooze is important… And to say that the stated objective is for everyone to present something at 2 pm… I arrive at the office, I eat a good breakfast and I resume with my team the design of our prototype and of our business plan.
What a challenge! You have to quickly appropriate an environment hitherto unknown: while the developers immerse themselves in the API of Pokemon GO, I try to understand sectors that I do not know either from Eve or Adam: tourism in B2B and street marketing.
I put together my draft business plan with:
- the concept: to make personalized tourist routes while hunting the Pokémon that you want to catch
- the targets: trainers, the tourism industry and local shops,
- the offer: a free service for building personalized routes for trainers, an advertising service for local businesses to allow them to generate messages to trainers who pass near their homes and guided tours with Pokéguides for the tourism industry.
- competitors: traditional means of advertising (physical advertising, online advertising, street marketing) and promoters of guided tours,
- the market: at the crossroads of advertising, tourism and the video game industry, which seems to be buoyant even though advertising spending is steadily decreasing.
We are progressing gradually and exchanging a lot. At 2 p.m., we completed our prototype and our draft. Now is the time for truth. To spice things up, lots of Poképièces are up for grabs for the best team. We present our project to the other teams. The feedback is positive and rewarding. We even have the most successful prototype of the three projects. Ah these yolks, always better than the others!
There you have it, the hackathon is over and the weekend can finally begin!


In a nutshell
In 36 hours, we were able to produce three ideas for boxes with three functional prototypes and draft business plans:
a site listing all trainers' personal account data as well as information on Pokemon GO. This site will aim to become the marketplace when exchanges are allowed on the game.

a street marketing agency to optimize visits to local shops and brands thanks to the power of Pokemon GO,

an application that generates personalized routes based on the Pokémon you want to catch and the places you want to visit in a city.

But we also learned a lot from this hackathon:
teamwork is not an easy activity: we must ensure that each team coordinates, makes regular points and distributes tasks,

the development of the prototype must be done in lean mode: the idea must be constantly adapted according to what we are able to do in an extremely short period of time,

the deadline is effective because it pushes the team to skip certain details and focus on the essentials.