Discover Capsens from the inside with the interview of an employee. Today the floor is with Loïc Adjanohoun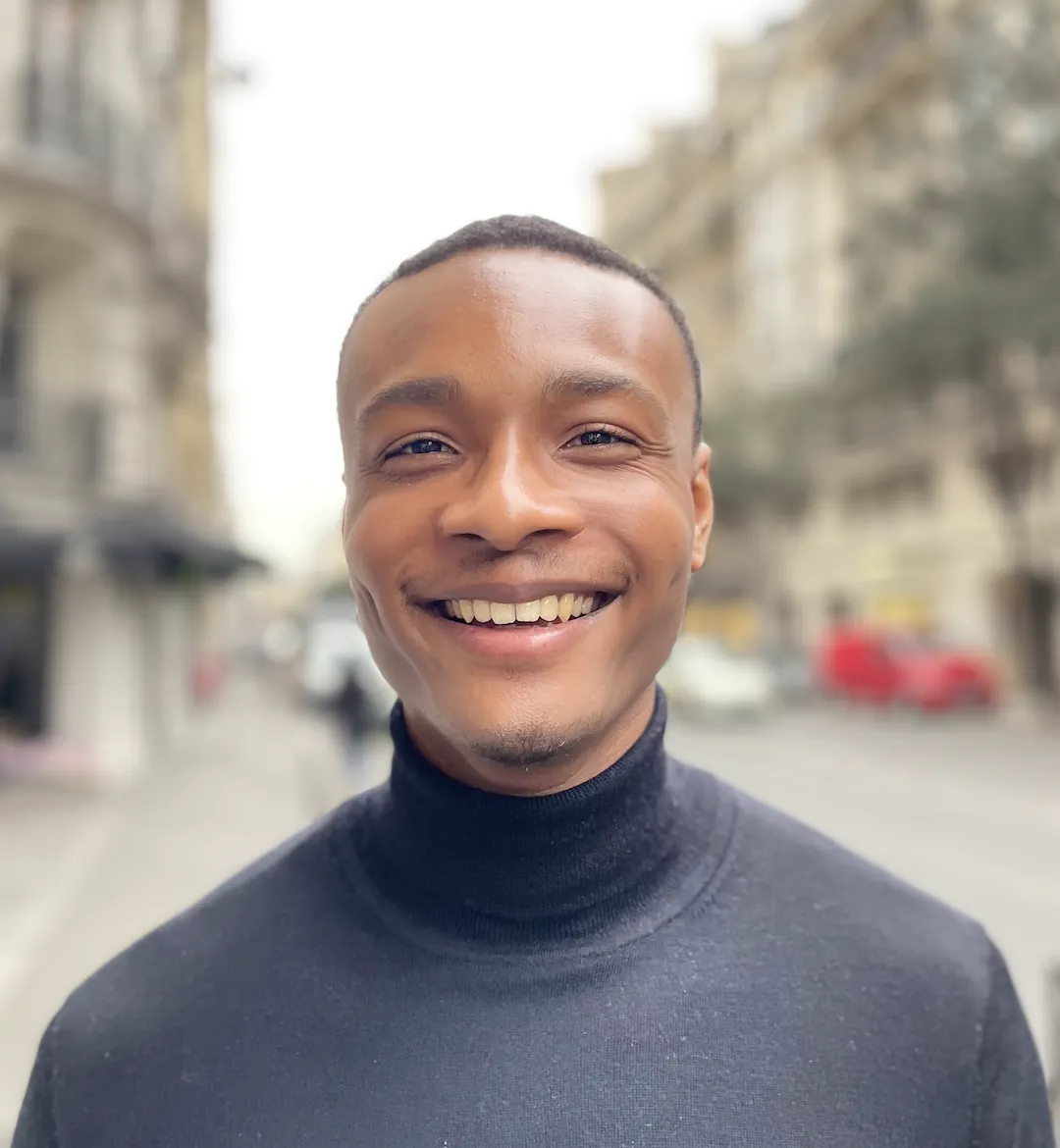 1. What were you doing before joining Capsens (studies and career path)?
I studied engineering in fluid mechanics, in numerical simulation to be precise.
I then spent two years in an aerospace research lab to do a thesis, I went there without asking myself too many questions. It was a logical follow-up to my degree and the research master's that I had done in parallel. But unfortunately it didn't...
I then worked for a service company where I had a mission at Dassault in acoustics and another at the CEA (atomic energy center). Even if these two experiences brought me a lot, they also showed me that it was not exactly what I was looking for. I like to solve problems, and the scientific sector is perfect for that, but I wanted a more "human" dimension of my work.

2. Why did you join Capsens?

Before having the opportunity to work at Capsens, I did not think that I could work in the field of fintech. And it was a combination of circumstances that led me here.
Before leaving my old company, I already knew that the engineering profession as I practiced it was not what I wanted to do in the long term. The Covid and my period of partial unemployment allowed me to realize this and to think about a job that could combine my desires with my strengths and my character.
I like to serve people,

I am multitasking

I like solving problems,

that there is a technical part because, even if I no longer wanted to be an engineer, this aspect remains important to me,

having a job whose purpose changes every day.
3. How was the recruitment process?

As I said just before, during the first confinement, I had time to think but also to start training on the profession of project manager. My vision was to reorient myself in the medium term. I had discussed it with Jullian (friend since high school) about my project. The first day of my mission at the CEA, I received a call from him to tell me that Capsens was recruiting and that if I was in, I might as well try my luck. I had the chance to meet Nico first and to be honest it was the most pleasant interview I had. Even if we did not lose sight of the purpose of the interview, it really opened my eyes and I no longer saw myself staying where I was. Fortunately, the interview with the other project managers also went well and I was able to join Capsens.

4. How were you onboarded at Capsens?
When you arrive at Capsens, you are not on your own. I would even say that Capsens considers training in general as a key aspect on which to build. For welcoming a new project manager, this training lasts between 3 weeks and 1 month. During this time we are presented with:

Capsens as a whole and its core business

the process

quality standards

customers

tips for being more efficient...
while putting our foot in the stirrup on increasingly complex subjects. The entire team of project managers is invested in training, which allows them to feel confident in trying things out for themselves or asking questions.

5. What does your role as web project manager at Capsens consist of?

The role of project manager at Capsens is essentially based on the relationship with our customers. There is of course a commercial aspect, given that we sell weeks of developments. But the biggest part of our job is first to understand the needs of our customers. Indeed, our goal is to understand what he wants to do and especially why. This then allows us to be able to advise him as well as possible, it is not uncommon for a client to come up with an idea and for the result to be different because it is better suited to his real needs.
Once the need is well defined, we move on to the next step which is the specification. It is from this stage that we work in collaboration with the developers. We define the procedure to follow to arrive at the final result (logic to implement, choice of technology, etc.).
Then come the developments where our role will be to test them to make sure that everything is in line with expectations.
And of course, if there is any problem on a platform that is online, we take care of fixing it as soon as possible!

6. What is the main quality to be a good web project manager?
If I had to say just one, I would say that a project manager must be methodical. It is the quality that will save us the most worries. The most telling example for me is reflected when developing a specification. If we do not foresee all the possible cases then we expose ourselves to having behaviors in production that are not wanted or even a stoppage of a platform. Proceeding methodically allows us to minimize this risk.
7. Would you like to share an anecdote from Capsens?
I don't know if it's an anecdote, but when I arrived at Capsens, working from home was highly recommended, even compulsory at certain times. I admit that at the beginning I was more than delighted to see that I could extend my nights and take advantage of the practicalities offered by teleworking. But now after a year and a half at Capsens, I realized that I prefer to sleep a little less and come to the office. I'm having a better day at Capsens than at home!
Want to join us? See you there!