In recent months, we have been contacted several times by advertising agencies posing as French newspapers or magazines by offering us a journalistic interview and a feature article for a fee. During the call the interlocutor says well I am XXXX from Challenges magazine (or other) and never utters the word advertising.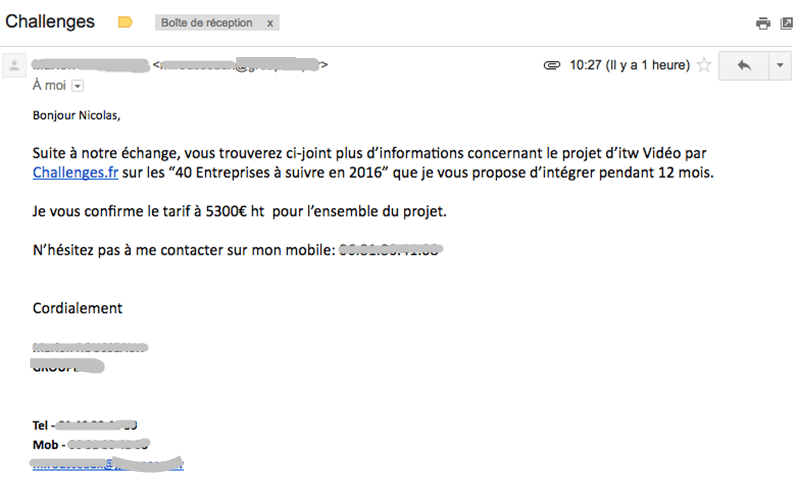 Scandalized by this opaque advertising practice for readers, I made a Facebook post in a group of many French entrepreneurs and realized that this practice was commonplace in the ecosystem.
Today, I am writing this article to formalize the discussions we have had around the use of this ad-editorial drift and to share my research with you.


What is advertising-editorial?
A communications agency that contacted one of us defined ad-editorial as follows: "An ad-editorial is advertising disguised as an article or an interview. Disguised because you have paid to be in such and such a magazine, on such a page or on such a site but nobody knows it, especially not your customers, your prospects or your potential investors ... This offers the advantage of hiding the commercial discourse and of have a more relevant and impactful return than a traditional advertisement. In short: we smoke customers, investors, friends, and so on.

Advertising agencies therefore present ad editorial as an article that we write to promote our startup but pay for it to be showcased and no one to realize that it is being published for advertising purposes.

As I became interested in this practice, I realized that the law - fortunately - specified that any article that takes the form of an ad-editorial must explicitly announce its advertising character to its reader. As a result, while doing some research, I came across articles highlighting startups with very ambiguous messages about the advertising character of the article.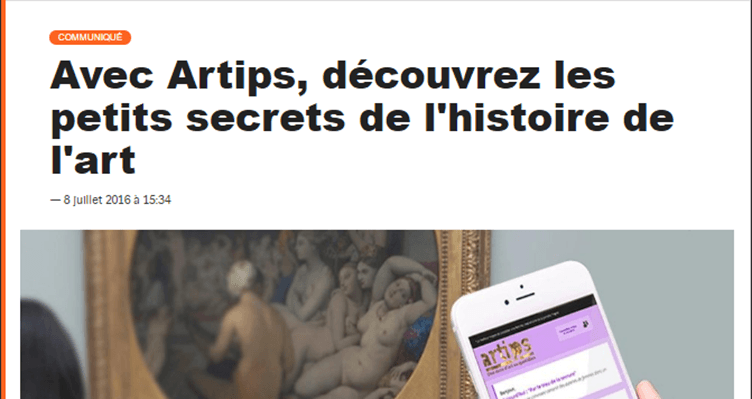 For example, this Liberation article on the startup Artips is an ad-editorial sold for € 2,500 but the only signs that prove that it is an advertising article are the "press release" tag which is very fuzzy and the orange banner on the left which distinguishes this article from other articles on the site.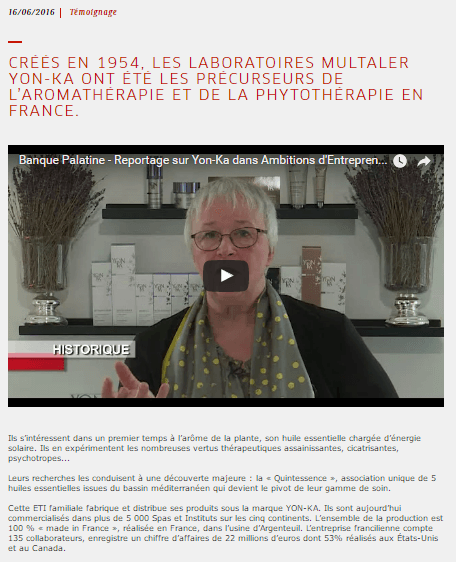 Likewise, I-Télé broadcasts a program sponsored by Banque Palatine which showcases startups. This sponsorship is specified every time the show begins, but is hardly distinguishable from an early-program commercial. And if we dig a little deeper, we realize that Palatine offers its clients to invest in some of the startups credited by this show, such as YON-KA laboratories.

As far as we are concerned, we have been contacted twice in the last few months. A first time to be part of Capital magazine's "company of the year selection" for a price of € 7,950. A second time to participate in a Challenges program: in exchange for nearly € 5,300, my startup could be listed by the magazine as one of the 40 startups to follow in 2016 and a video and an article would have been dedicated to it.

Looking at the emails in detail, I noticed that both times we were approached by the same advertising agency that works with major French magazines.

Even if advertising agencies are on the initiative to offer the media this kind of content, they need to wake up because these practices greatly affect the quality of their publications.
A practice with harmful consequences on the startup ecosystem
The other main victim of this practice is the startup ecosystem. Because these articles create fads about companies that are not worth the trouble but which simply by spending money are showcased to the general public. By reading a masked advertising article on a startup, a reader can become attached to it and when this startup does not meet expectations, he feels cheated and his disavowal spreads to the whole ecosystem: "There is a bubble jte say, you will see ".
More generally, we see that journalists often leave their critical thinking aside when writing an article about a startup because they want to write a "positive article" and want to highlight "those who make France move" blablabla . Stop! It's time to mature!
However, I am optimistic that high-quality investigative articles will become widespread (maybe I'm dreaming ...) as the major newspapers do on other topics: politics, society, big business, etc. This will surely come with time for startups, just as the ORTF is no longer there to praise every decision of the executive ...


In short
Today, the members of the startup ecosystem get information on specialized media (Techcrunch, Numérama, etc.) and especially on the quantities of independent posts from each other, but the general public is fed on advertising without the knowing and realizing, sometimes bitterly, that the wheat was the chaff.


Update of 09/19/2016
Following the publication of this article:

- The magazine Challenges has removed the offending section which was on the home page of its site,
- And the head of the main offending advertising agency told me that he was losing contracts because of the fallout (^^). This was confirmed by at least one of his clients.
This was possible thanks to the responsiveness of Mediapart which put the article (duplicated on a Mediapart blog) on ​​the home page of its site and Stop on images which pushed the investigation a little further: http: // www .arretsurimages.net /… / Publi-reportage-un-start-up….
I'll pass you the various exchanges (or threats!) With most of the offending companies / media / com agencies. It is quite amazing to see that some newspaper or business leaders can exercise their profession with so little professional ethics without seeing any problem because "the press is in crisis" and "it is like that in the job".
Article modified after publication