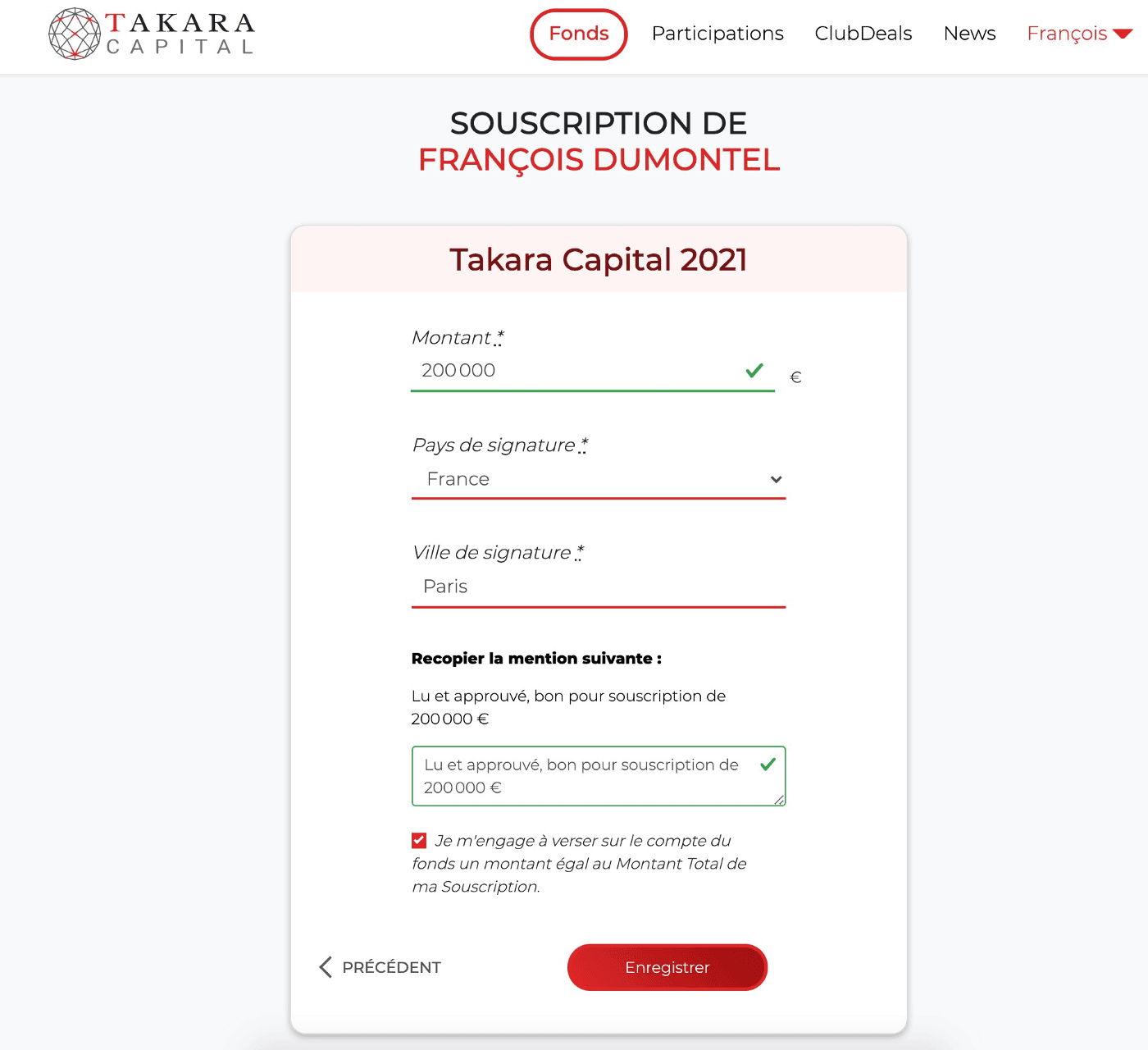 For the past two years, many management companies have been digitizing the subscription to their funds. Whatever the amount (this can be through FCPRs with minimum tickets of €10,000 or feeders that start at €100,000) and whatever the type of investor (individuals, holdings, institutions), fewer and fewer subscriptions are done by hand. Covid-19 has accelerated this, but it was almost not necessary, the process was well underway.
At CapSens, we have enabled the digitization of subscriptions for Idinvest Partners, HEC Alumni, Takara Capital and Private-Corner (not to mention direct online subscriptions for Fundimmo, LITA.co, French Partners, etc).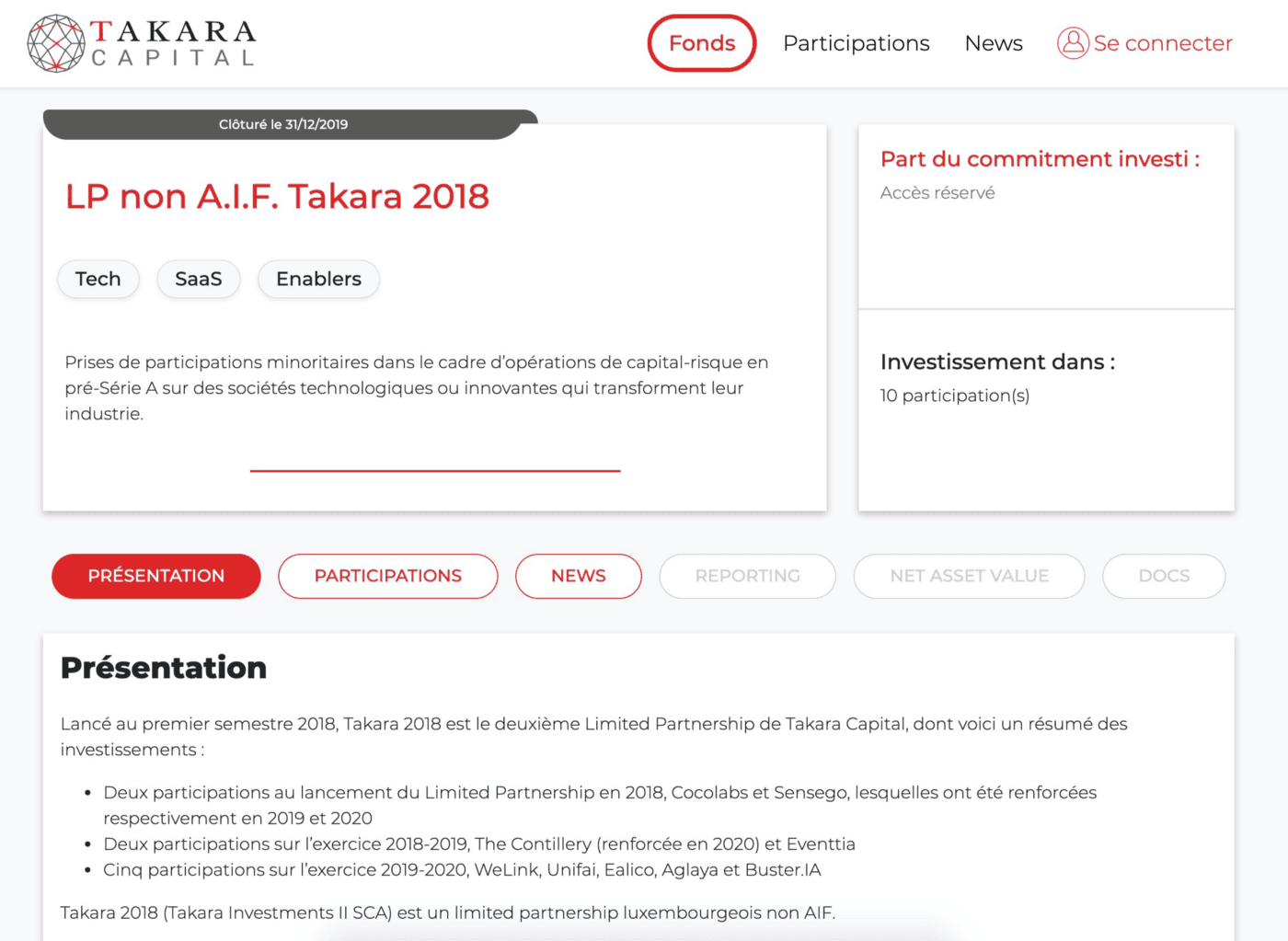 While this digitization has been rapid, what about the security and regulatory compliance of these underwritings? We will look at this from several angles, and understand how this digitization increases the security and compliance of underwriting.


Online forms and automatic document generation
A know-your-customer questionnaire is often required when subscribing a natural person. This is necessary to prevent money laundering and terrorist financing. And it allows to advise the investor and not to embark him in a too important or risky subscription for his profile. Moreover, it contains important information for the management company to know its investors from a marketing point of view. These documents look like this and are generally several pages long.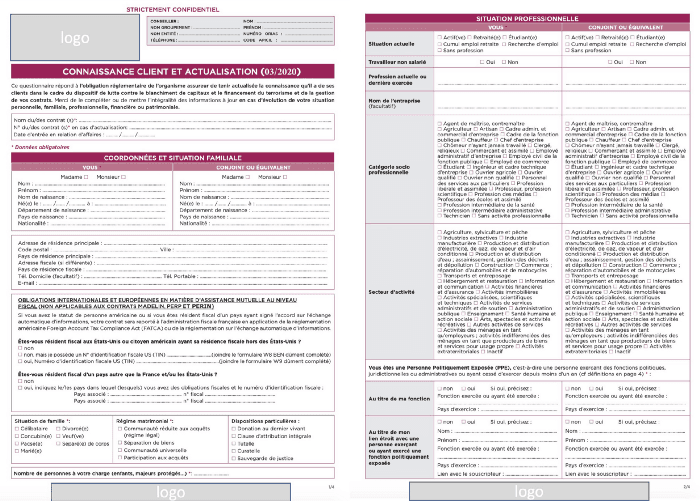 When they are filled out by hand, they are often accompanied by a notice that explains how to fill them out properly. Initially this should simplify the subscription and explain things like "What is a PEP?". But the subscription ends up being more complex and the investor can make mistakes when filling out their forms.

Here is what an online subscription looks like: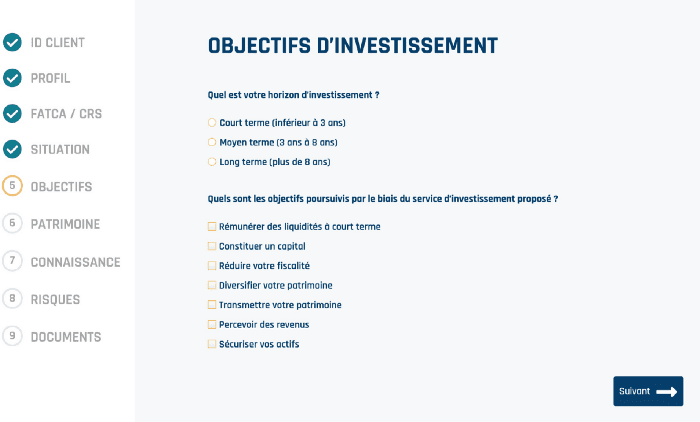 It is clearer, allows to organize the elements well, and especially to display much less to the investor. An investor sees about 40% less fields than on a paper form on average because many fields are conditional. For example: if I checked "yes" I see the following fields, otherwise I move on to something else.


Moreover, the web allows to have contextualized help, i.e. the help does not appear in an annexed page but when it is needed. Below, it appears when the user clicks on the "i" and is asked if he is a US person under FATCA.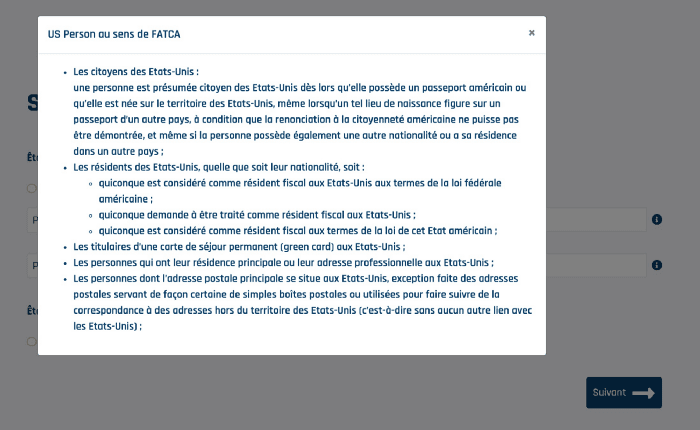 This way, users are less likely to make mistakes when filling out their documents, which will be automatically generated from the items filled out in the online questionnaire. Because they understand the questions better. Especially since not all answers can be verified by the management company's back office: a person saying he or she is not a "US person" may be one without this being known.

This is why a questionnaire that is easier to read, ergonomic thanks to the conditions on the fields, is more secure.


The electronic signature to subscribe online
Once the documents have been generated by the subscription platform, they must be signed online. This is done by the usual service providers: Docusign, Yousign, Universign, etc.

The legal literature, well summarized here, explains why this is perfectly valid. The most commonly used electronic signatures are the so-called "simple" or "advanced" ones. The simple signature involves a text message or an email with a code sent to the signer. The advanced signature also implies a transmission of an identification document by the investor, to the electronic signature service.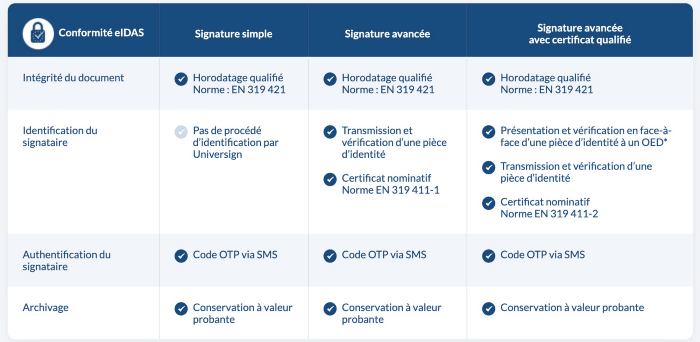 The documents signed by these providers are stored on their servers with a linked certificate that certifies the signature. However, it should be noted that the Registry does not accept certain electronically signed documents. This does not mean that these documents are not valid (they are valid in court in case of a dispute over a contract for example) but simply that the Registry is not equipped to verify whether a document is validly signed electronically or not.

Finally, as far as payment is concerned, they are made by transfer, through successive calls for funds. The calls for funds can be made by the platform but the payments remain made via the investor's banking interface.

In conclusion, subscribing to an online fund offers more security to the investor and to the management fund. It allows to have reliable documents recognized by third parties. However, no security is inviolable, so one must remain cautious in the management of one's passwords. At CapSens, we advise our clients to carry out an independent security audit just after their platform is put into production.